Gastein's thermal water is a true gift from nature and has been known for its healing properties for centuries. Emerging from the deep layers of the Gastein mountains, the beneficial, mineral-rich water rises to the surface.
The valuable ingredients such as sulfur, radon, and calcium have a healing effect on the human body and are used to treat various conditions like rheumatism, joint pain, respiratory problems, and skin disorders. Bathing in the thermal springs and inhaling the steam have anti-inflammatory and pain-relieving effects, promoting tissue regeneration.
However, Gastein's thermal water is not only a source of health but also a place of relaxation and rejuvenation. The warm, mineral-rich waters invite you to linger, creating an atmosphere of tranquility and serenity. Surrounded by the impressive mountain scenery, you can let your soul unwind and replenish your energy.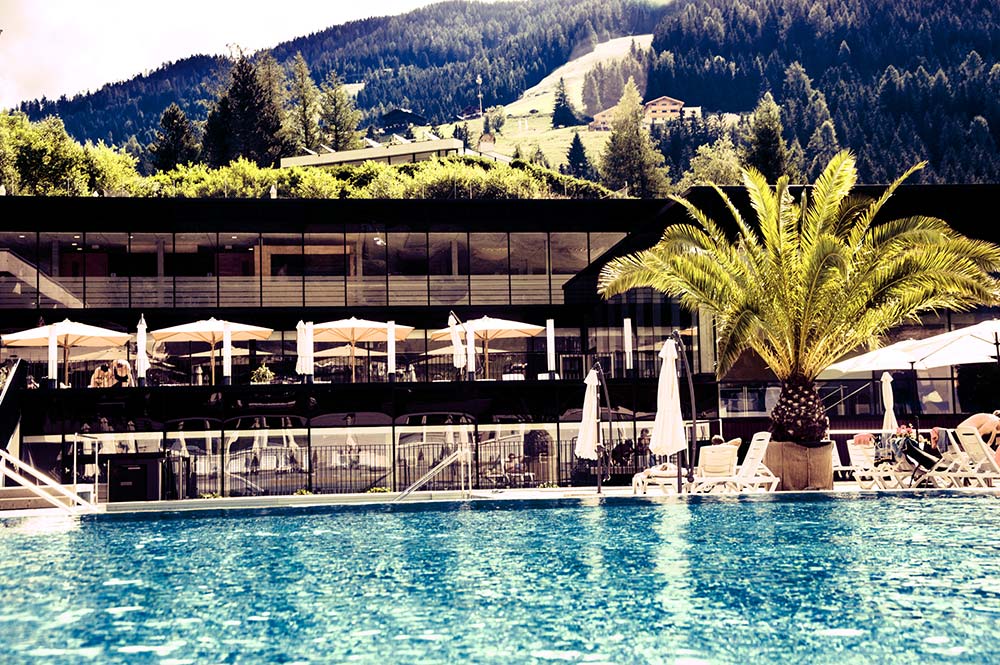 The centerpiece of the Felsentherme is undoubtedly the breathtaking rock lagoon. Here, guests can relax in warm thermal water and enjoy the view of the surrounding peaks. The sensation of bathing amidst rocks and water imparts a feeling of connection with nature and aids in leaving behind the stress of everyday life.
Quiet thermal area - surrounded by natural rock walls
Adventure thermal area with a current channel, rock grotto with thermal waterfalls, water massage loungers, bubbling geysers
Outdoor thermal area
Sun deck with mountain pool
Various saunas
Steam bath
Infrared cabin
Sanarium
Saltwater grotto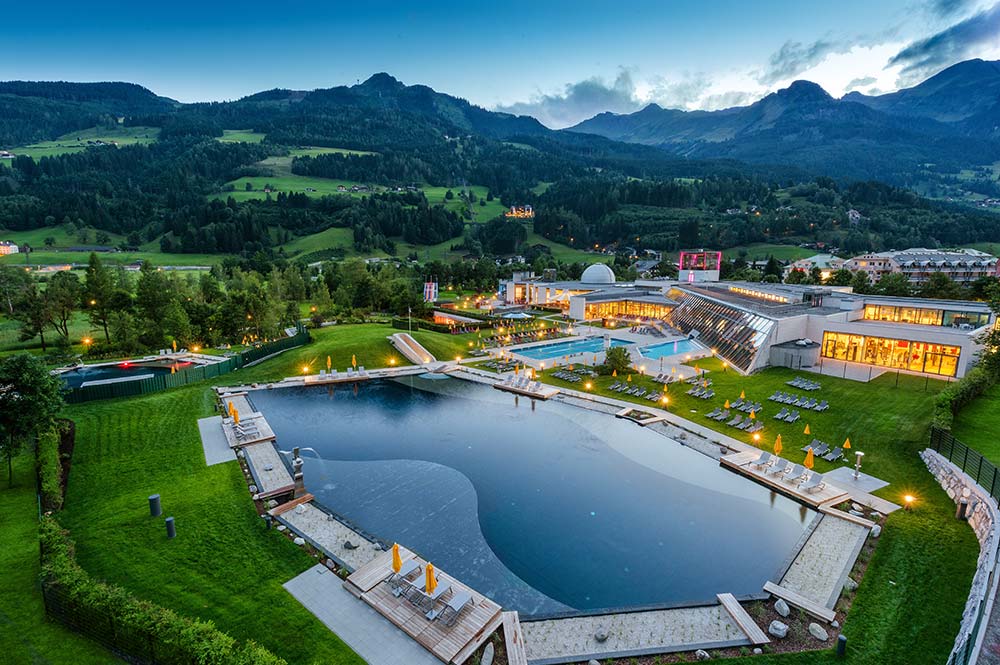 At Alpentherme Gastein, you experience the power of Gastein's healing water in various and innovative ways - for holistic regeneration, strengthening, and well-being - a place of relaxation, enjoyment, and harmony. Alpentherme Gastein is a true paradise for those seeking relaxation and well-being.
Relax World with indoor and outdoor thermal pools, sports pool, activity pool, original source pool, air bubble loungers, massage jets, ...
Sauna World with indoor and outdoor saunas
Ladies World with women's sauna
Family World with indoor and outdoor pools, multimedia adventure dome, current channel, toddler paradise, various slides, ...
Beauty World for moments of happiness
Sports World with fitness center